Priests and bishops, participants of the Catholic church were arrested this Monday(19) in Goiás.
According to the investigation of the Public Ministry the money was used to buy a farm and a lottery house in Formosa/Goiás. José Ribeiro, bishop and four priests did part of this criminal plan.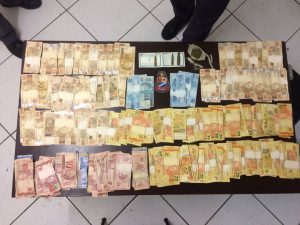 The police found money in high amount in the lookout's wardrobe, but he denied that was his.
The investigation started through the faithful's complaint, that claimed that the money that was given to the church as a donation was being misappropriated of the Diocese and being used irregularly by the priests and bishops.
Were used as proof of the detour phone stapling made by the police, bank statements and enormous shops that wouldn't fit in the bishop budget. However, José Ronaldo Ribeiro denies and said that never touched on the Diocese's values and that would never commit this crime.