Lucas,18, has three passages through the House Foundation in SP and considers that already payed for his mistakes and affirms that everyone have to pay, including employees.
The young man told that anyone who arrives Raposo Tavares's unity gets hit without opening the mouth, they hit with no reason.
Affirms that all have to pay for their mistakes as the law says, including the Foundation.
According to the Tutelary Council and ICHR (Inter-American Commission on Human Rights), these abusive practices are really happening.
The ICHR visited several institutions in the country and collected aggression cases, abusive practices and even torture cases, where the teenagers had to stay naked in painful positions.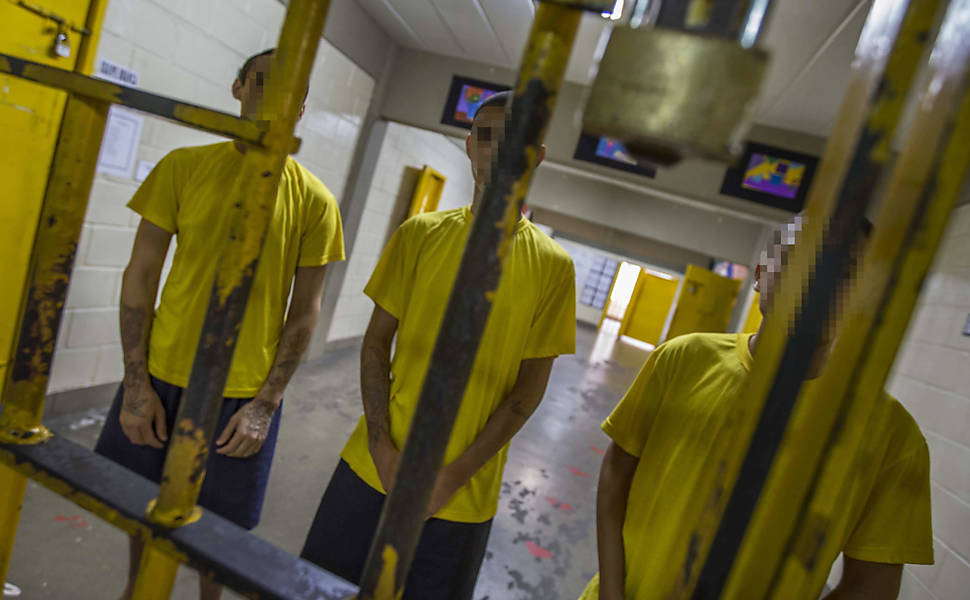 According to the Public Ministry of SP, between 2014 and 2016, 59 police investigations were carried out on irregularities in the 5 Raposo Tavares complexes.
Lucas still told that in the unity Nova Aroeira, where he was, he was beaten, took hits in the neck, couldn't look anywhere, and beyond, he was locked out only with underwear in an isolated room(process know as "lock" for them). The young man could receive his mother visit only for 30 minutes.
According to Lucas he though that he was going to die, stay without breath and still they kept punching him.
The Tutelary Council, Gledzon Deziatto, responsible for Raposo Tavares's complex, affirmed that since 2016 he received 43 anonymous complaints by call 100. Only in 2018 were 5 complaints already.
The House Foundation affirmed that these cases don't happen and that they act inside of the law, with total transparency. And if they caught any employee doing any kind of aggression, they will be investigated and punished, by demission, warning or suspension.
And, about the ICHR investigation, the Foundation affirms that is collaborating with the organ.