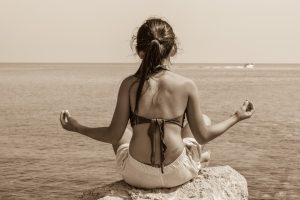 The meditation practice improves the immunological, psychological and physical systems, increasing the number of white cells in our organism.
Emotional intelligence is being the center of attention in some schools, because they want to help children to handle with their emotional and train the self control.
The most used meditation method is Mindfulness, that helps to improve the student's attention. The idea is that children be always connected to the world and train to reach the emotional equilibrium.
According to specialists, its nice to start classes from 4 years old, because at this age the child already have an understanding about learning. The classes should be simple and short, because children have a time of concentration and just will release interest if there is fun. The cool thing is to start just kidding to release imagination and the best time is a minute for age, with a 4 year child, 4 minutes.
The meditation is a way of the kids to connect with themselves and maintain their self control even during a test.