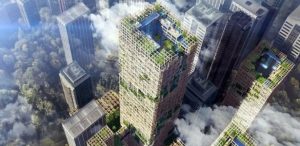 According to the Japanese company Sumitomo Forestry, owner of the project, the idea is to build a skyscraper with 70 floors made 90% of wood and trees, and only 10% of steel.
In the building will have offices, stores, apartments and hotels, all with balconies having trees and foliage.
The project surged to create an ecosystem in the town, gathering birds and insects.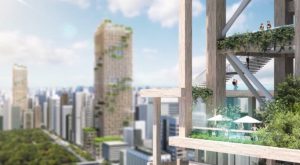 The value calculated to the construction its around U$5,7 billion.
The building is foreseen to be ready in 2041, therefore, we'll have to wait anxiously for this genial idea.