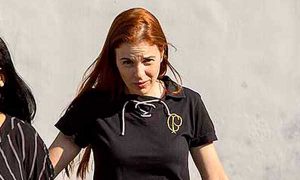 On this Thursday morning(8), Suzane von Richthofen left Tremembé's prison, interior of São Paulo, where she is serving 39 years of prison for her parents death, that happened on October, 2002. She was beneficed with the Easter exit, for 7 days.
Suzane complies with semi-open regime since 2015 and has the right of 5 exits for year. The defense believes, that the same, reach open regime soon, as Daniel and Cristian, condemned for the same crime.
Probably Suzane will pass the week with the husband, Rogério Olberg, in Angatuba.