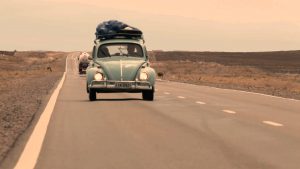 The Fuscamérica Expedition intends to back to the streets again, this time to go through more than 20 thousand kilometers with the famous Beetle year 1968.
Nauro Júnior, the expedition's idealizer, told a little of this adventure: "The idea is to show the other side of the Cup, backstage, the chewing up, language mix, everything that the international transmissions don't show."
The Cup, that will be in Russia, still is a wish of the team because they got sponsors, but they are asking help to their 10 thousand followers. The is U$12.500,00 , half of the value that they will need to the adventure.
Beetle and soccer, a mix of people.