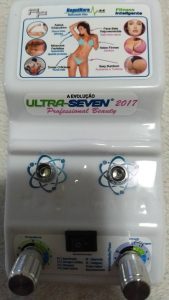 On this Monday afternoon, Carol Nakamura, actress, received in her residence, an aesthetic service provider of her confidence.
When she picked up the device she came across with her old photo in an advertisement of the brand Ultra Seven.
Very shocked, revealed in one of her social networks the size of her deception.