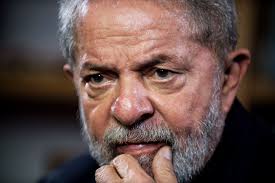 On this Monday the PPR-4 requested the prison of the former president Luis Inácio Lula da Silva, after the appeals of second instance were depleted.
Was filed today in FRC-4(Federal Regional Court) the opinion of the prosecution on the embargoes of the former president's statement in the triplex case, where he was sentenced to 12 years and one month in prison and, becoming ineligible, as the Clean File Law.
Maurício Gotardo Gerum, regional attorney, disagrees of practically all of the inquiries done by Lula's defense.
After the judgment of these embargoes, is possible the prison of Lula.
The appellate judges will be the same that judged the ex president the first time.
There is not a date to this new judgment yet, but by the walk of the case, probably will happen this still this month.