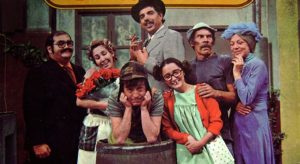 In January Multishow announced the purchase of the transmission rights of the shows "Chaves" and "Chapolin".
And now more news: more than 100 inedited episodes!
These shows of big success in the Latin American's TVs since 1973, will begin in May at prime time.
Created by Roberto Gómez Bolaños, between 1971 and 1980, as an independent show between 1980 and 1992, the pour boy, freckled, that lived in a barrel enchanted and enchants to all until today.