"Rio de Janeiro is in war zone" said Ezileide Souza, that lives in the slum.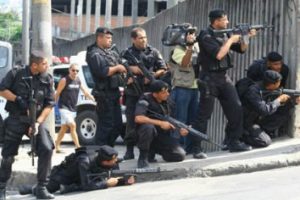 Since the federal intervention of Rio de Janeiro the environment there didn't showed improvement, were 48 deaths and 255 shootings.
Last year, at the same time, were confirmed 206 shootings and 35 deaths. Two deaths of militaries were reported, the sub-commander of PPU(Police Pacific Unit), Guilherme Lopes da Cruz, 26 years old, and of Cristiano das Neves Souza, Sargent, 40 years old.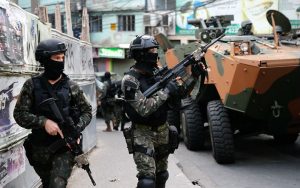 The inhabitants of the slum are complaining with the schedule of the police and army actions, that the majority starts at midday, they claim that this is the arrival time of the students, what turns it difficult and more dangerous.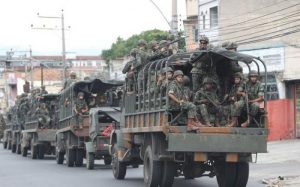 On this Sunday(25) happened a riot of inhabitants of RJ, requesting the end of violence, it followed to the Alvorada's Palace.
It's important to highlight that the shooting data published are thought an app, they aren't official.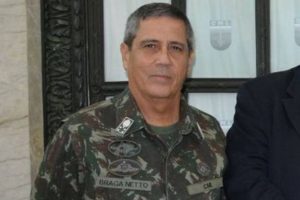 Walter Braga Neto, leader of the intervention named by the president Michel Temer, should announce the participants of his team this week yet.