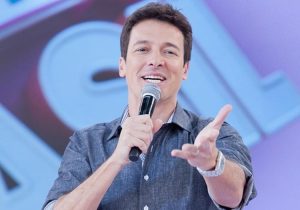 In the recording of Rodrigo Faro's show, in Record TV, that is foreseen to go on air on the next Sunday(11), Cristina Aparecida Martins Claudio do Amaral, 40 years old, suffered a convulsion at the stage and was helped in a rush by a medical team in the place, but wasn't need to go to the hospital.
Cristina, sister of the youtuber Leya Martins, of a humble origin, that record funny videos with beauty tips, suffers of dissociative trouble and faints when gets too excited.
By seeing the sister participating in the show and winning prizes from the sponsors, she couldn't hold the emotion and fainted, and this way she had to maintain rest and stay out from the end of the recording.