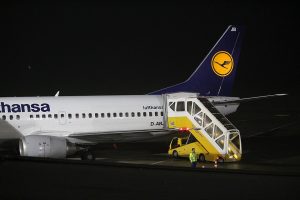 At this Sunday(4) night, the airplane of the german company Lufthansa, did a break in the airport of Viracopos, in Campinas, where delivered a load in which contained about U$5 million.
Five gunned bandits arrived in the lane with a cloned pickup truck of the safety company from the airport and did money laundering.
The criminals escaped by the back of the airport, where has a lot of woods. The police have been doing expertise and have been listening to employers. Until now, the Federal Police don't have anymore info.