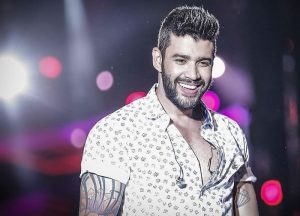 The singer Gusttavo Lima, famous in the country path, put in his social networks your support for legal weapon carrying.
"The bandits are armed, and good people are not", claimed the singer. He did the publication in Florida's State, in US, where happened the 17 deaths in the school by means of a man with a gun.
Lima was highly criticized by the defenders of disarming in internet and participated in the Fantástico's program- a Brazilian show- on rede Globo- a Brazilian channel- this Sunday (11).
He was also protected a lot by the public and normal people that also defend the idea. "By the way, he just put his opinion and was very brave due to this world of 'mimimi' (weeping) we are living."
On this Wednesday (28), the civilian police of the State of Goiás indicted the singer for environmental crime. According to the police chief, Gusttavo increased the dam of a farm without authorization.